---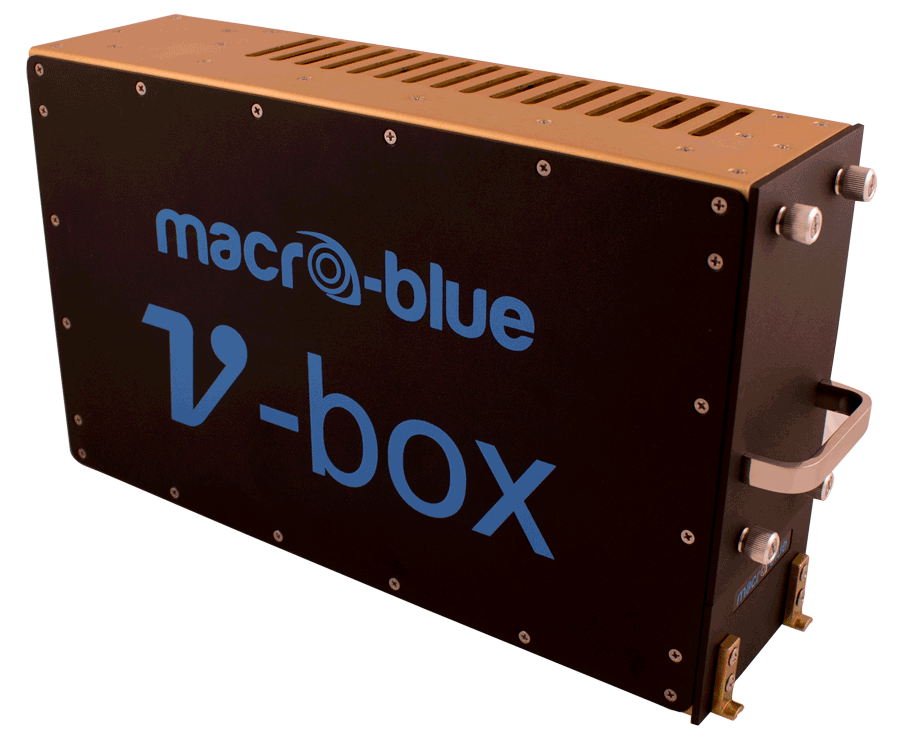 ---

The All-In-One Platform That Does It All!
---
V-Box is the next generation of hardware designed for airborne and vehicle mission applications. Four years ago, the Macro-Blue engineering team embarked on a new concept: develop a powerful computer-based system that can operate multiple video applications- all at once… and all in one unit. This All-In-One concept eliminates the need for separate computer, video processors and DVR units in the cockpit – where space and weight is at a premium.
---
The technology powering V-Box is the latest i7 Core processor combined with Dual Graphic Processing Units. The secondary GPU is a 100 watt AMD or Nvidia capable of unsurpassed graphics processing. The multiple GPU configuration allows the V-Box to process multiple video sources and applications such as: target identification and tracking software, moving map software, high-definition IR camera feeds and DVR recording all into 1 or up to 4 content streams. Dedicated patent-pending hardware allows the V-Box to perform intensive processing such as video blending, compositing, fusion and overlays OUTSIDE of the computer. The end result? The load on both the CPU and GPU's is off-loaded, making resources available for other functions. More importantly, this affords significantly LESS LATENCY associated with camera movement.
| Applications | Interface with: |
| --- | --- |
| Surveillance | EO/IR Cameras |
| Mapping Systems | Data and video links |
| Mobile Dispatch | Radar Systems |
| Target Identification | SAR/DF equipment |
| Surveying and Inspection | IMUs |
| Search and Rescue | Radios |
| Fire | Multiple Displays |
| Military | Multiply Keyboards and Mice |
V-Box I/O is Flexible and Expandable
In addition to the standard offerings listed below, V-box can be customized via two customizable card slots. These card slots are fitted with the latest in multi-gigahertz data channels along with conventional signaling that can be programmed for specific applications.
V-box I/O
4 -3G SDI Input Ports, (Optional support for analog video)
4 -3G SDI Re-clocked Loop-thus
8 – 3G SDI Output Ports
Up to 4 Human Interface Devices
18 Com Ports, (12 RS232, 6 RS422)
3 ARINC 429 Ports (1) TX, (2) RX)
1 GB Ethernet
Audio In/Out
4 – USB 2.0
2 – USB 3.0 (for data updates)
VGA (maintenance port)
Built-in high-performance GPS
PCIe mini card slot
ACPI, Advanced Configuration and Power Interface
---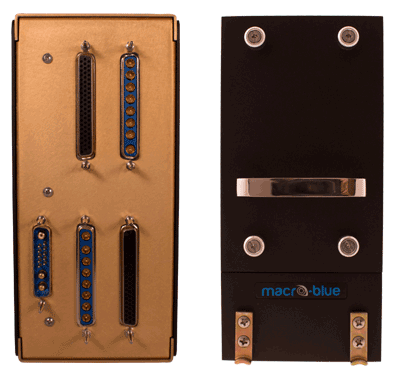 Field Upgradable Firmware and Software
Runs both Windows® and Linux® Operating Systems
V-Box is Lightweight
Industry standard form factor: 3/8 LRU, (Airinc 404) or ATR
Easy to install and maintain
Cost Effective:
Saves space
Reduce weight
Saves fuel
V-Box is Lighting Fast
Latest Intel Chipset
Dual GPU's
16GB RAM
Up to 2TB storage
V-Box offers a LOWER Total Cost of Ownership, (TCO)
While the main hardware and logic is specifically tuned to you mission application, both the the CPU and GPU's are modular that can be upgraded to the latest chipsets.
---
Product Sheet
Download the V-box Product Sheet.
---